5 business trends for 2023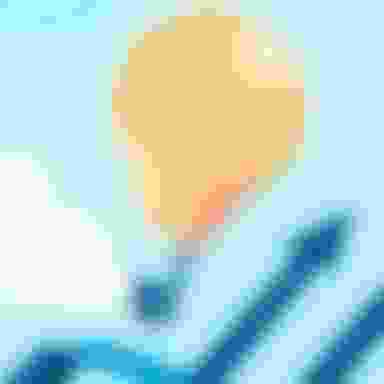 The business landscape has changed over the last several years and will continue to do so in 2023. Businesses have dealt with supply chain issues, rising inflation and the Great Resignation. As we continue into 2023, here are five trends small businesses can expect to see.
Recession preparation
According to the recent AICPA® & CIMA® Economic Outlook Survey, 40% of business executives—including chief executive officers, chief financial officers, controllers and other certified public accountants in the US—say the economy is already in a recession. Not only that, but another 40% believe we'll see a recession occur within 2023.
That's why you'll see businesses start to prepare for a recession by proactively planning for a slowdown in sales and profits. Strategies to make it through the downturn will focus on the biggest and most important customers, partners and investors...and on strengthening those relationships. Raising prices for products and services may also be necessary.
Staffing revitalization
It's no secret that the Great Resignation did a number on businesses across the nation. Companies struggled to find and retain top talent due to the demands, and it appears that 2023 will be no different in that aspect. Considering that hiring and training costs are highest in small businesses, staffing will remain a concern.
Expect to see businesses work to engage with and motivate their current employees by going beyond offering typical benefits, like a competitive salary and benefits package. The focus will shift to maintaining an environment that promotes work-life balance, flexibility, career development training, perks such as paid maternity and paternity leave or paid time off for volunteering, and support for mental health awareness.
Digital readiness
When the pandemic hit, many businesses had to quickly adopt technology and start making their processes go digital. Since then, technology has expanded quite a bit, and automation is the buzzword. Going back to paper processes is antiquated and only slows your business down.
WImageChoose Imagee'll start seeing more companies adopting "super apps" that will allow them to use a single sign-on (SSO) to access all their technology in one virtual location. Businesses will invest in tech that makes their processes and workflows more efficient, enhances collaboration internally and externally, and automates manual tasks to streamline production.
Cybersecurity fortification
While it may seem like cybercriminals are focused on large companies, the truth is that small businesses are often the most targeted. According to a recent survey by Barracuda, the average employee of a small business with fewer than 100 employees will receive 350% more social engineering attacks (e.g., phishing, smishing, malware) than an employee of a larger enterprise.
Many small business owners will continue investing in and creating cybersecurity policies to keep their company's data—and their clients' and customers' data—safe. We'll continue to see the adoption of multifactor authentication, enhanced protection of PII (personally identifiable information), data encryption on all devices, employee security awareness training and the use of SSO to reduce the risk of accessing third-party applications.
Sustainability reinforcement
Sustainability has been a buzzword for a few years now, but many consumers are beginning to adopt more sustainable lifestyles…and they expect the companies they do business with to do the same. Research from IBM and the National Retail Federation shows that half of US consumers are willing to pay more for sustainable products.
Companies need to measure the impact their businesses make on the environment and society, as well become more transparent and accountable to their customers. We can expect to see businesses begin to focus on reducing waste, using sustainable and eco-friendly packaging, and committing to diminishing negative environmental impacts.
Start trending
Small businesses may meet several challenges in 2023: staffing downturns, a rise in cyberattacks and an impending recession, just to name a few. While we'd normally tell you to be unique and march to the beat of your own drum, our advice, in this case, is to pick a trend—or trends—and get moving. #YouGotThis
Back to issue